This course can only be accessed through memberships.
To become a member, click here:
We become what we behold.
The primary task Jesus gave the church in this age was to disciple others. We therefore must ask ourselves two questions:
Am I making disciples?

Am I discipling people and being discipled according to the biblical paradigm?
Discipleship is often reduced to acquiring new information, embracing certain disciplines, or adopting certain behaviors, but this is not the heart of discipleship. You can know information, live a disciplined life, and behave properly yet not be discipled. At its foundation, discipleship is a process that produces transformation as a people corporately behold the beauty of God in the person of Jesus. If discipleship begins in any other place, it may accomplish some valuable things, but it has lost sight of its biblical framework.
We have taught people how to behave, but have we taught them how to behold?
If people embrace certain rhythms and engage in certain disciplines but are not fascinated by the beauty of God, then they are not discipled. Accordingly, we must lead people to behold God and be transformed into His image. God is not looking for a people who behave like Him. He is looking for a people who become like Him.
Join Corey Russell and Samuel Whitfield as they dive deeper into what it means to behold Jesus, how we are to pattern our discipleship after this, and ultimately, how we are to be transformed to becoming what we behold.
Description from "Discipleship Begins With Beholding" by Samuel Whitfield
Your Instructor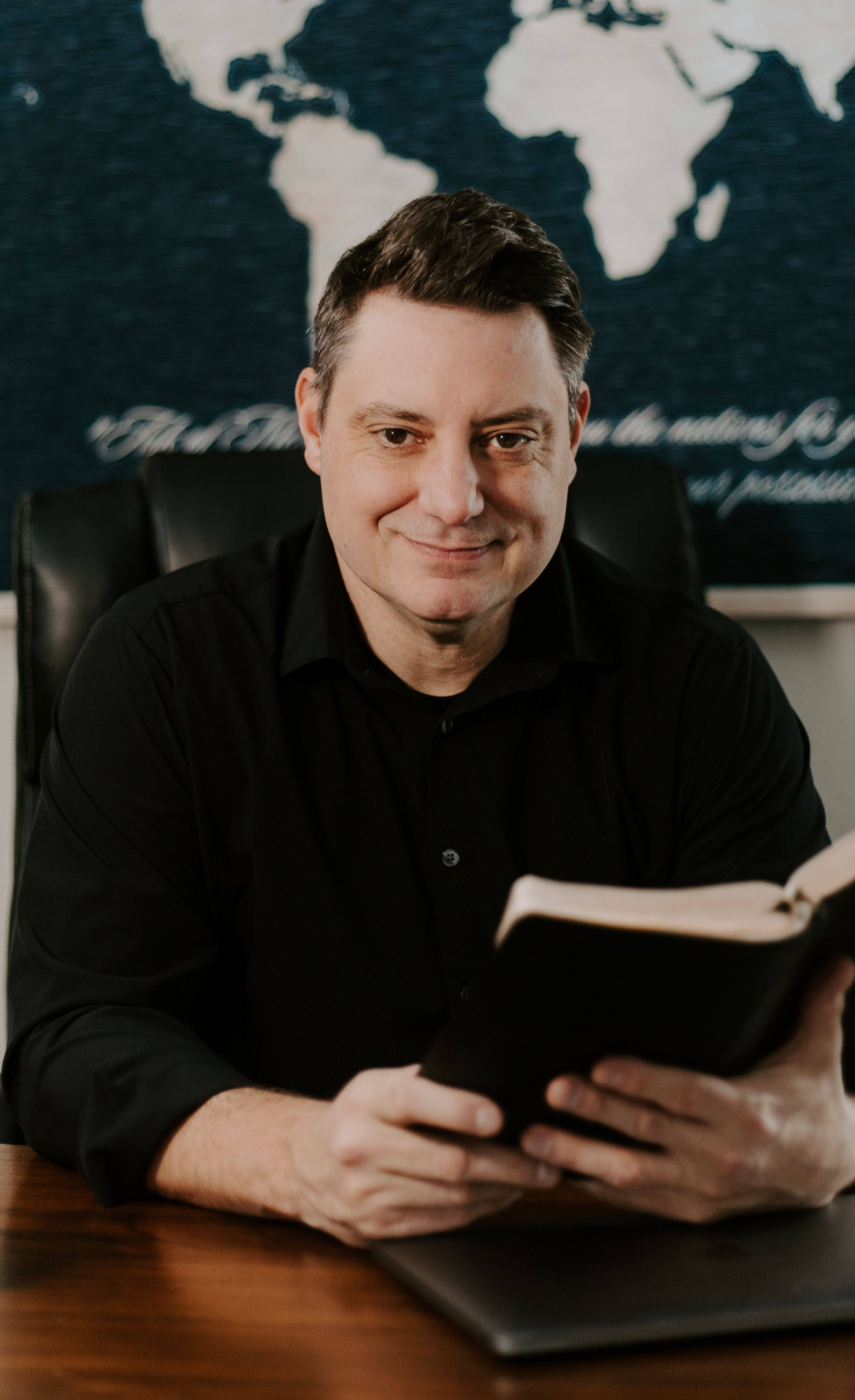 Corey Russell's passion and pursuit is to awaken and inspire prayer across the earth. He and his family served at the International House of Prayer for 18 years teaching, and discipling students in prayer. He recently moved to Denver, CO to join the House Denver Church, and also travels nationally and internationally preaching on themes of Knowledge of God, Intercession, and the Forerunner Ministry. He has written 9 books and released 6 Prayer albums, and since 2018 has hosted an online school discipling students in prayer. He resides in Denver, CO with his wife, Dana and their 3 daughters.
Frequently Asked Questions
When does the course start and finish?
The course starts Tuesday, March 8th and runs through to March 22nd. However, you can choose to work through the course content at a time and pace that is convenient to you, and finish whenever you'd like! Recordings from the live class session will be made available after they air.
How long do I have access to the course?
How does lifetime access sound? After enrolling, you have unlimited access to this course for as long as you keep your Membership active- across any and all devices you own.
This course can only be accessed through memberships.
To become a member, click here: